We have been developed a range of reactive paints, currently we have Copper, Bronze and  Iron, that can be applied to almost any surface or material, stone, brick, glass, wood, leather, plastic the list is almost endless.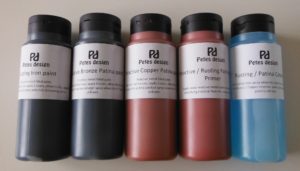 Once the paint has been treated with the catalyst solution the paint will react with the catalyst and give the look of metal that has been naturally aged.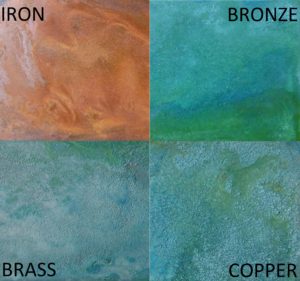 The paint has been used by artists, film set designers and television shows, the pictures below are from the show – Ugly house to lovely house.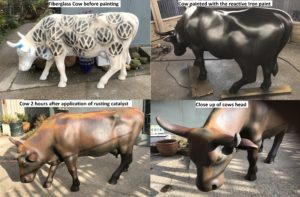 The paint is also being used by fantasy game players to give the pieces a more realistic metallic finish.